Let Annabel & Emma be your (virtual) guides to this scenic isle…
On the way to Inishbofin, stop at the scenic Clonmacnoise monastery, which overlooks the river Shannon and was founded by St. Claran in the mid-6th century.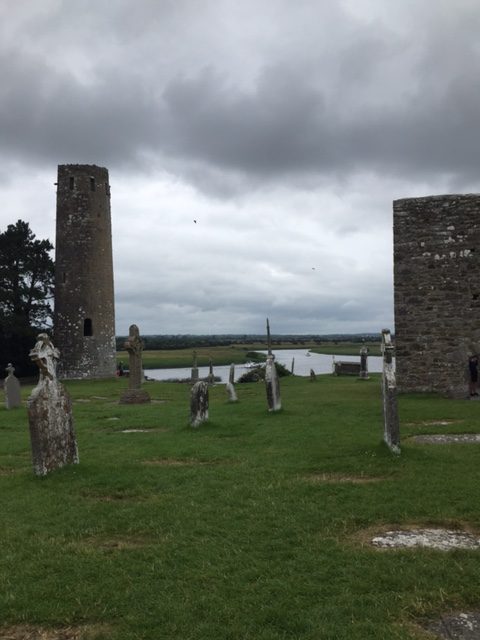 When taking the ferry to Inishbofin, you will be greeted with the stunning sight of ancient castle ruins.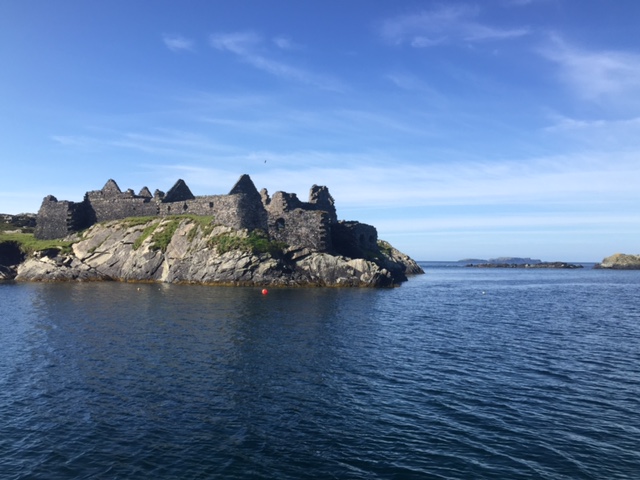 Part of your Inishbofin experience are the spectacular sunsets, which make the breathtaking scenery even more magical.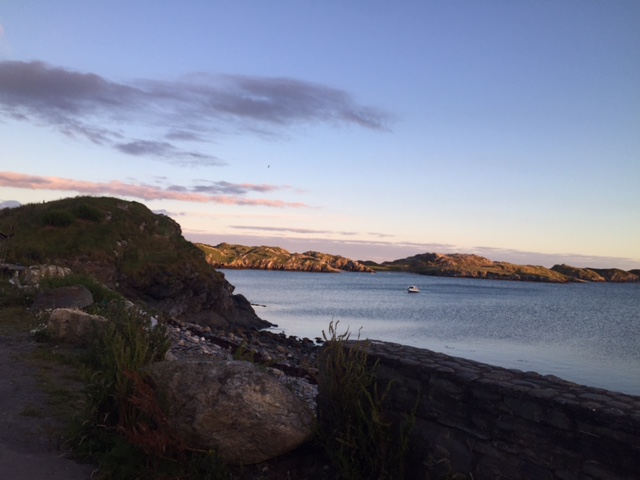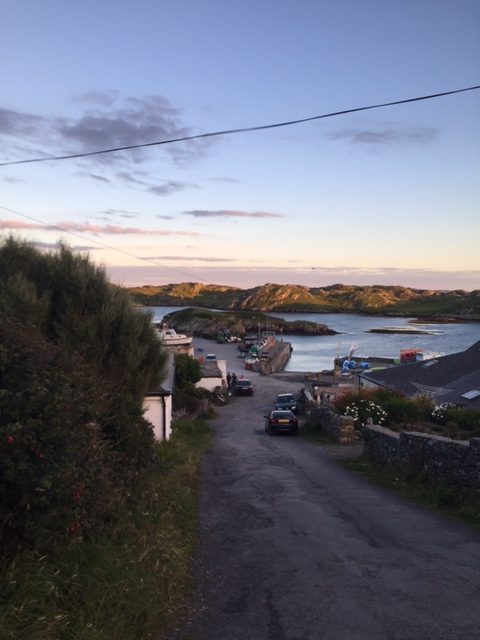 Immediately, travelers are struck by the intense green color of the natural landscape.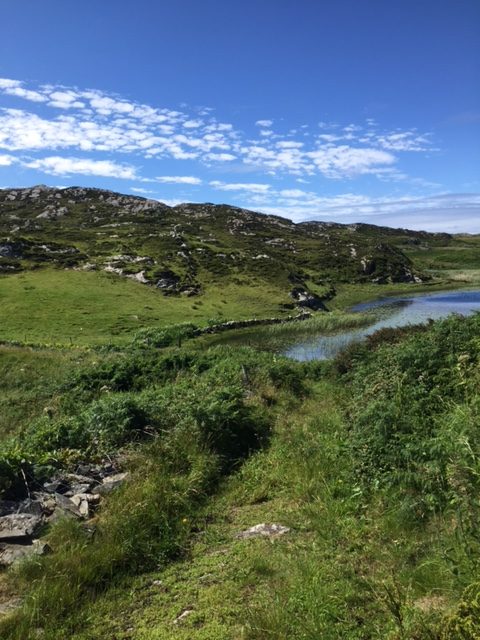 Because farming is a common occupation in Inishbofin, animals such as cows roam the island.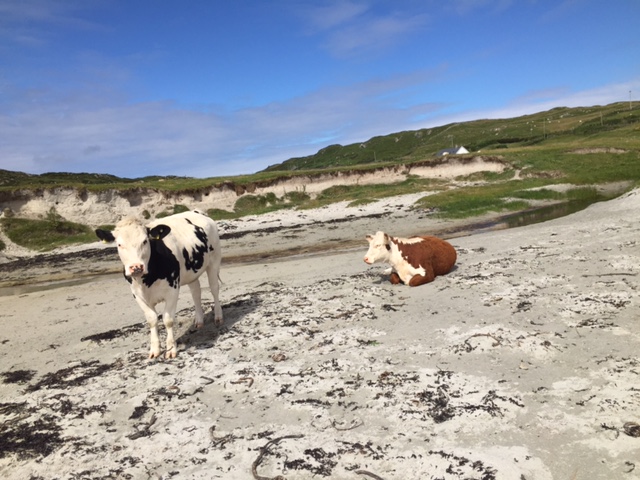 The island offers beautiful beaches, which can be seen from many of Inishbofin's gorgeous hiking trails.
Sheep and/or goats (our group still doesn't know the difference) roam the hills of Inishbofin providing a rustic feel to your adventure on Inishbofin.